Super tajné zásnuby v PrazeSuper secret engagement in Prague
Představte si, že vám přítel řekne: "Miláčku, ráno letíme na výlet do města, které máš moc ráda." A pak při jedné procházce nočním městem se před vás postaví, zašmátrá v kapce, něco z ní výtahne a celý nervózní vás požádá o ruku. Není to krásné? Pak vás samozřejmě pozve na večeři s výhledem na celé to krásné město… A pak za nějaký čas, kdy si slibujete svou lásku až do smrti, vám ukáže tyhle obrázky, o kterých jste nikdy nevěděla..No není to romantické, řekněte sami?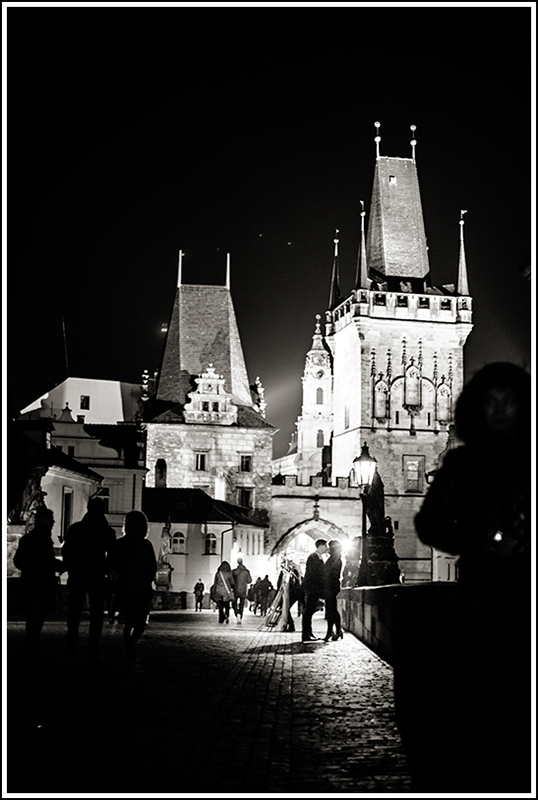 PS: ješte nikdy mi při fotografování nebušilo srdce tak moc a nebál se toho, že mne ti dva uvidí, natož abych šel se skupinkou japonců v podřepu…love for ever!This is was a super secret engagement session! Just let`s say Tony knows about this…
Good luck my friend!