Alex & Irina a jejich žlutě laděná svatba v PrazeAlex & Irina and their yellow detail wedding in prague
Svatba Alexe a Iriny byla v každém detailu dokonale elegantní! Zcela upřímně jsem byl nadšen krásou a elegancí tohoto mladého ruského páru. Doprovázel jsem je již od ranních příprav a bylo opravdovým zážitkem porozovat, jak jsou tito dva zamilovaní.
Namísto cestování autem na Vrtbovské zahrady, kde se svatba konala, jsme zvolili procházku po nábřeží, abychom si po dlouhých deštích užili krásného dne. Na výlet historickou tramvají po Praze jsme se vydali ihned po obřadu a krátkém focení ve Vrtbovské zahradě. Ukončili jsme jej v blízkosti Hradu, kde jsme měli přichystanou večeři s překrásným výhledem na Prahu..
Koordinátor: Katy, Pragueweddings.com
Květiny: Frezia Fleur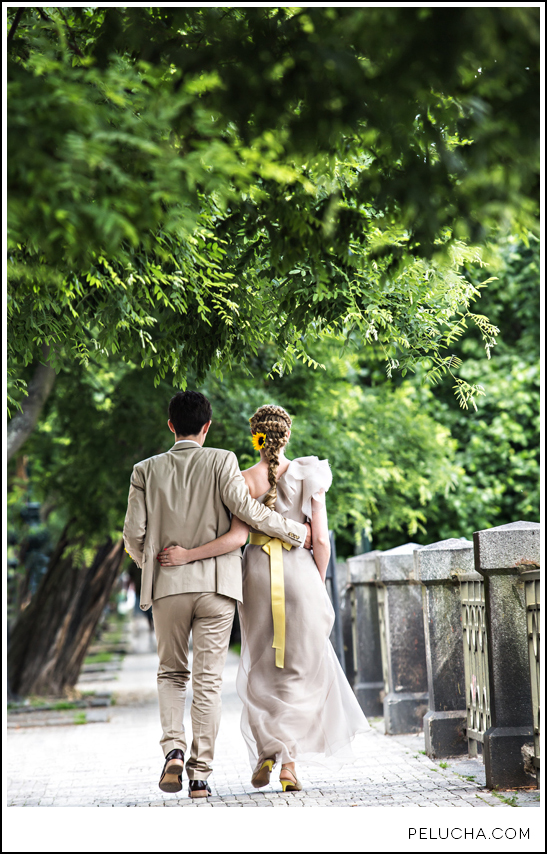 What a classy wedding! To be honest I was thrilled with the beauty and elegance of this young russian couple. I followed them since the morning of their wedding preparation and it was such a joy to see how in love these two are.
Instead of taking a car to drive us to the wedding venue in Vrtbovska garden we walk and had such a lovely time to enjoy the beuty of Prague. After the ceremony and short photo session in vrtbovska garden we run for the historical tram trip around prague which we finnished close to the Castle, where the dinner with a great view over the prague was serve..
Coordinator: Katy, Pragueweddings.com
Flowers: Frezia Fleur