Rachael & James, svatba u jezeraRachael & James, wedding by a lake
Rachael a James jsou krásný pár z Britanie. Poprvé jsem se s nimi potkal v zimě na skypu a hned jsem citil, že mám před sebou velmí milý a skromný pár, který miluje mé fotografie. O to více jsem se těšil na celou svatbu v Švýcarsku, kterou plánovali celý rok dopředu.
Do Zugu jsme přijeli v pátek odpoledne, abychom se jednak setkali s nevěstou a ženichem před svatbou osobně a jednak abychom si prohlédli místa, na kterých se svatba uskutečnila.
V sobotu ráno začalo vše podle plánu, sluničko vysvitlo a nevěsta byla v oné lehce nervozní naladě, v jaké člověk obyčejně bývá, když jej čeká něco nadmíru důležitého. Celý den se pak probíhal ve skutečně pohostinné a mile atmosféře, kterou si všichni plně užívali.
Tahle svatba byla pohlazením na duši. S celým mým "týmem" jsme si užili celý dlouhý den a ještě dlouho po cestě domů jsme si povidali o tom, jak nám na této svatbě bylo hezky.
Rachael a James, velké díky za pozvání být vaším svatebním fotografem a přeji vám vše dobré, pro celý váš život.
Velké díky druhé fotografce Peti Šimáčkové a asistance Martině. Holky, moc děkuji, jste skvělé!
Více fotografií je pak zde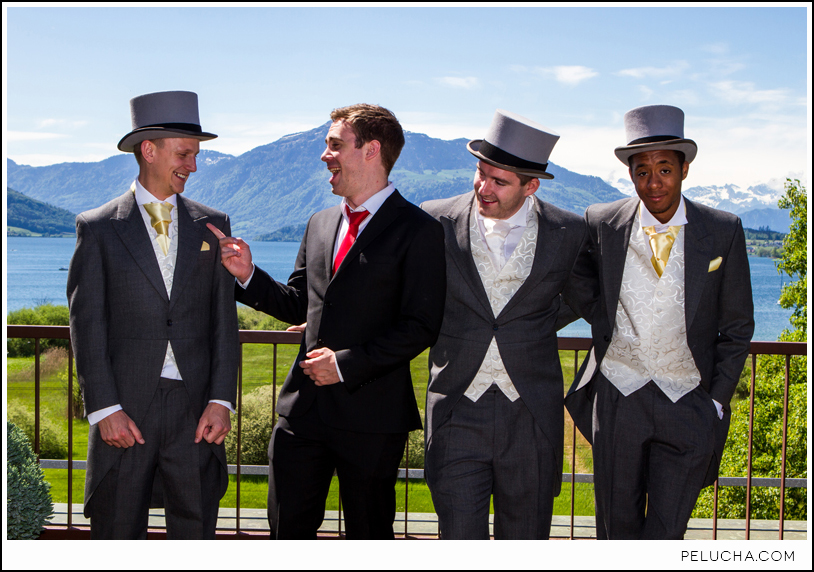 Rachael and James are a lovely couple from the UK. I first met them in the winter on Skype and I immediately felt that in front of me is a very nice and humble couple who loves my photos. The more I looked forward to their wedding in Switzerland.
We arrived to Zug on Friday afternoon, to met with the bride and groom before the wedding and also to personally view the place where the marriage took place.
Saturday morning began as planned, the sun shone and the bride was in that slightly anxious mood, in which a person usually is when you expect something extremely important. The whole day then conducted in a truly hospitable and kind atmosphere that everyone fully enjoyed.
This wedding was fairytale for my soul. With my "team" we enjoyed all day long and for a long time on the way home we talked about how we felt nice at this wedding.
Rachael and James, many thanks for the invitation to be your wedding photographer. It was a great honor and I wish you all the very best!
A big thanks to the second shooter Petra Šimáčková and assistant Martina. Girls, thank you very much, you are great!